Are you a small business owner or president who could use a new perspective for your business?
Do you believe that you could benefit from some new ideas and inspiration?
Do you feel like you are all on your own when it comes to your business?
Have you missed out on having someone to bounce ideas off as your sounding board or to hold you accountable?
Would you like to be part of a small mastermind group of other like-minded business owners who truly want to help each other?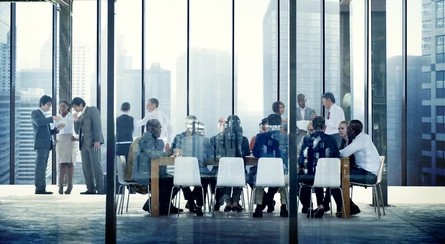 If you answered yes to any of the above, you could benefit from being a member of a Peer Advisory Group.
As a peer advisory group member, you don't have to be lonely at the top of your company. Peer group members enjoy the camaraderie and freedom to confidently discuss their issues with peers. The input from others "who walk in their shoes" is invaluable, and members gain insights not available from coworkers and family members.
Peer group members take pride in helping one another solve their problems, achieve their goals, and plan for the future. Each member benefits from the collective wisdom of the group. The peer group is like having your own business board of advisors. Being part of a peer advisory group gives you confidence in implementing the strategies and actions needed to grow your business.
The PRO Peer Advisory Groups are specifically for owners and presidents of similar-sized companies from different industries and business segments within the same geographical area. Each group consists of 8-10 members that are non-competing and have been selected and approved for membership.
The peer group meets once per month for up to 3 hours to work on each other's business issues, decisions, and opportunities. A PRO facilitator/coach expedites all meetings and keeps all discussions confidential.
In between the monthly advisory group meetings, each member may meet with the facilitator in one-on-one business coaching strategy sessions to concentrate on their individual business.